---
Does AGING start to APPEAR in your skin? Is there FINE LINES and WRINKLES starting to be visible on your face? Don't worry, as we have here a SOLUTION that will make you look YOUNGER than your ACTUAL AGE.
Introducing the TWIST and BLEND ANTI-AGING CONCEALER STICK.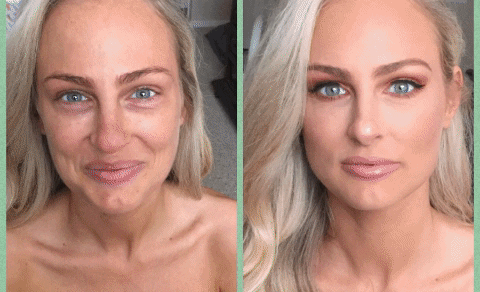 Twist and Blend Anti-Aging Concealer Stick is a MAKE-UP CONCEALER that GUARANTEES a STRONG COVERAGE for a FLAWLESS SKIN. It is a STICK with a BUILT-IN SPONGE for an EASY BLENDING and APPLICATION.

It has a SPECIAL AGE DEFYING FORMULA such as ANTIOXIDANT, VITAMIN C and E, GREEN TREE EXTRACT that AIDS in FIGHTING the FINE LINES and WRINKLES. It CORRECTS REDNESS and makes SKIN look BRIGHTER and GLOWING and REDUCE the APPEARANCE of HYPERPIGMENTATION. It has MOISTURIZER that DECREASES the DRYNESS of SKIN. It has SPF 20 UVA/UVB BROAD SPECTRUM PROTECTION. It is OIL FREE and PARABEN FREE.
Twist and Blend Anti-Aging Concealer Stick
has a FORMULA that PROMISES a BUILDABLE COLOR with CREAMY GLIDE that PROVIDES an EXCELLENT COLOR TONE and LONG LASTING. It is SUITABLE for aging women.